Based in Hyderabad (India), a city that until recently, did not have an encouraging environment of music education in many aspects, we wanted to be the change and give our students the opportunities we did not have. Right from creating a friendly rapport with the student, to making music learning fun whilst providing them with opportunities to boost learning such as Music Concerts & Workshops, we've been doing all of them. Boasting of qualifications rare in the country, the experience of almost two decades, creatively blending methods of teaching to personalise a unique one for each student,
we strive to give our very best.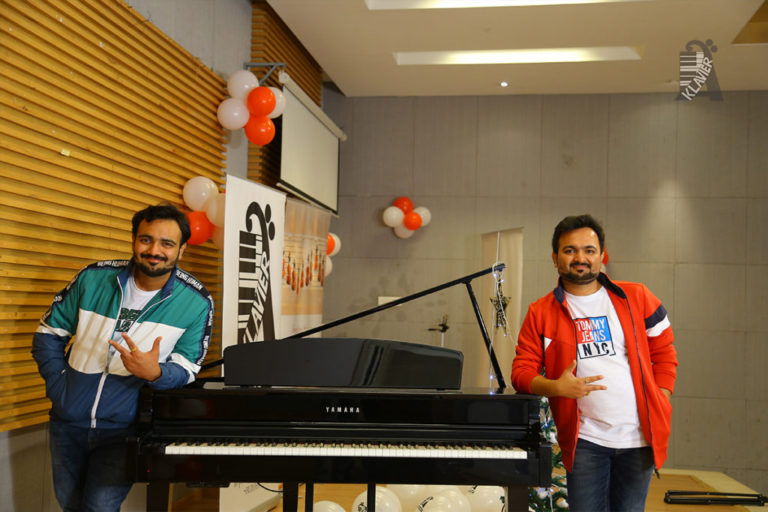 Our students have consistently scored highest marks in Music Exams conducted by Trinity College London & ABRSM. It is a reflection of our utmost dedication towards ensuring that we aim for nothing but the best. Since the advent of Digital Exams in 2020 due to the pandemic, almost every student of Klavier Academy has achieved a high distinction. We let the comments of examiners and the marks awarded to students speak of our work.
In Piano Performance Exam, our highest scores include a recent 100/100 (Grade 1) & even 97/100 (Grade 7).
In Music Theory Exam, the highest being multiple students who have secured a 100/100.
We have been teaching Music since around 17 years and teaching Online since about 2007 and have taught students in India (Hyderabad, Delhi, Calcutta, Chennai, etc.), USA (Boston, Seattle, Chicago, Cupertino, San Francisco, Denver and Dallas), Singapore and Middle-East. We used to teach offline as well but since March 2020, all our lessons are 100% Online. Due to our experience in teaching online for several years, we had an smooth transition to operating fully Online during the worldwide lockdown. The pandemic did not come in way of our commitment to nurturing our student's love for learning music. While the COVID-19 brought some gloomy times for many around the world, we were fortunate that Music lessons were a stress buster for our students who were directly or indirectly affected by the pandemic.
Technology has paved the way to connect us with students around the world. From Zoom, FaceTime, Skype, Google Duo / Meet, WhatsApp Video Call, we use the platform comfortable for the student.
We have been blessed with teachers such as:
– Late Mr. Joseph Thomas (The kind hearted teacher who lay the seed of Music in us)
– Ms. Ashrita D'Souza (Always supportive & cooperative towards students)
– Ms. Natallia Kapylova (Extremely understanding and encouraging)
– Ms. Sandra Oberoi (Super enthusiastic for Music & it's Education)
– Mr. TMJ Champion (Incredibly hard working and dedicated)
– Mr. Karl Lutchmayer (The always so charming and inspiring)
– Mr. Bruce Baker (The Ocean of Knowledge and Heart of gold) &
– Ms. Blossom Mendonca (Impeccable experience combined with simplicity & honesty)

Each of them have played an integral role in inspiring us and we are forever grateful to them.